China will continue issuing visas starting March 15
China has continued issuing entry visas after three years of restrictions and has also continued allowing visa-free entry of foreigners from Hong Kong and Macau into Guangdong Province.

The ministry said that foreign travelers with visas issued before March 28, 2020, and still valid, can use them to enter China.
Tom Simpson, a member of the British-China Business Council, told Reuters: "The resumption of applications for all types of visas removes a major obstacle to the return of normal travel between Britain and China."

He added that the council "has already noted that requests for business travel and arrival flights have started to increase since January, but this news is expected to lead to a significant increase in visits...".
And China, as of March 15, had made amendments to the policy of granting entry visas to China, and that is the cultural exchange between China and other countries.
Individuals with ordinary passports from the "59 countries listed below" can enter and stay in Hainan Province for up to 30 days for business, family visits, tourism, medical treatment, exhibitions, or sports competitions without a visa.

Countries:
(Russia, United Kingdom, France, Germany, Norway, Ukraine, Italy, Austria, Finland, Netherlands
Denmark, Switzerland, Sweden, Spain, United States, Canada, Brazil, Mexico, Argentina, Chile, Australia, New Zealand, South Korea, Japan, Singapore, Malaysia, Thailand, Kazakhstan, Philippines, Indonesia, Belgium, Czech Republic, Estonia, Greece Hungary, Iceland, Latvia, Lithuania, Luxembourg, Malta, Poland, Portugal, Slovakia, Slovenia, Ireland, Cyprus, Bulgaria, Romania, Serbia, Croatia, Bosnia and Herzegovinian, Montenegro, Macedonia, Albania, Brunei, United Arab Emirates, State of Qatar, Monaco, Belarus).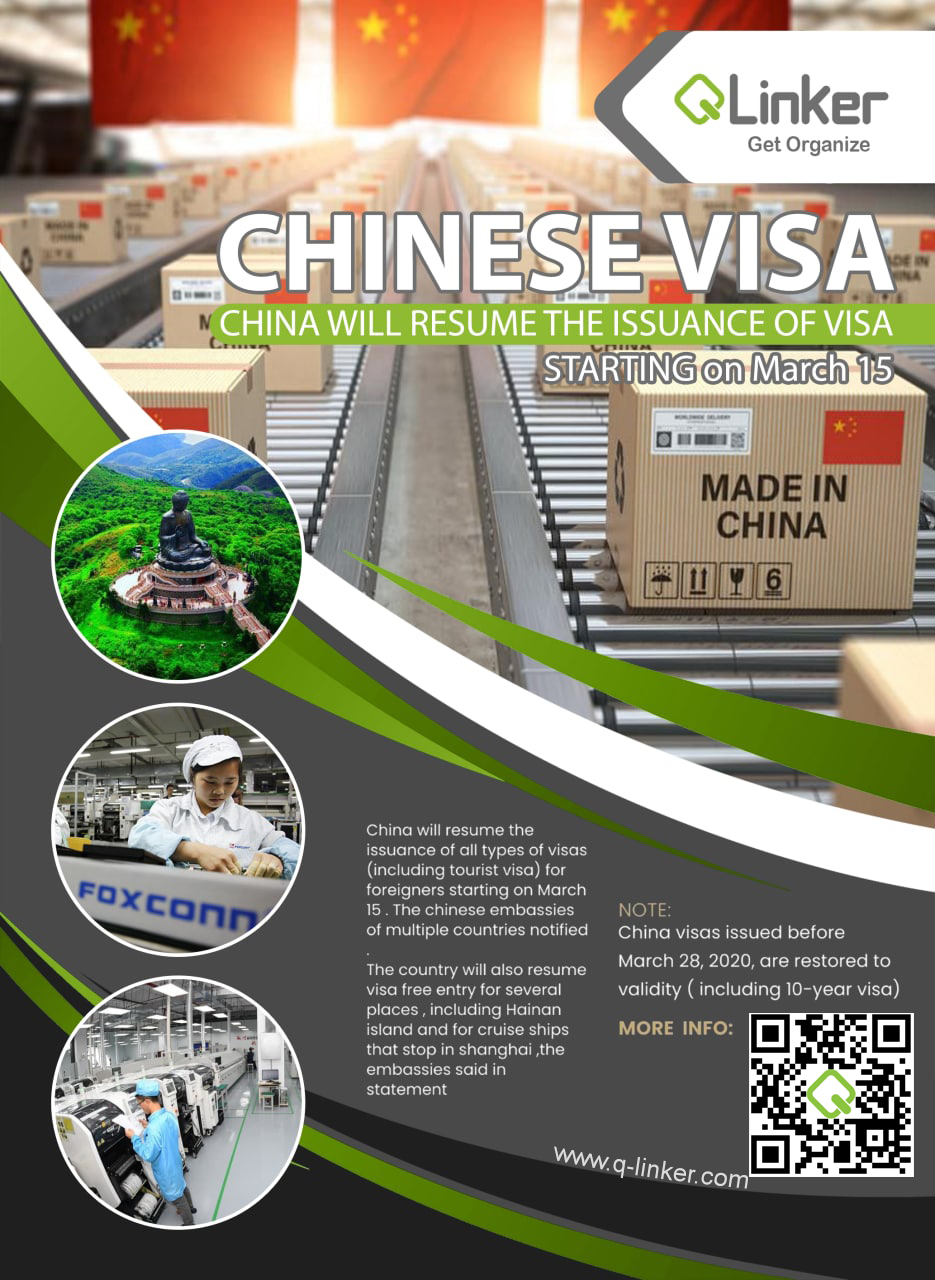 ---
China will resume the issuance of visa starting on March 15
Chinese Visa
China will continue issuing visas starting March 15