TALKING GLASS THROUGH (TGT) - AUDIO INTERCOM
Talk through glass intercom-window intercom: Download the catalog
The TGT-R system designed for appropriate loud conversation between counter and customers through security glass and specially built counters to provide protection from violence, vandalism, noise, and health problems for those who are handling money or working in limited areas.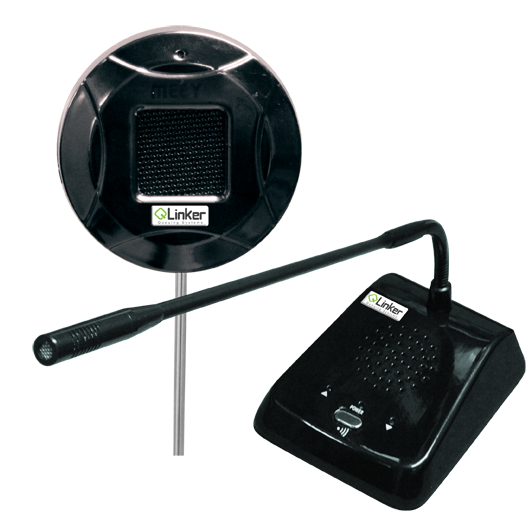 TGT-R system
Enables counters to give their customers service, this system does not only provide security but also prevents the microbes which are moving through the air that cause flu or other diseases further more it enables to record the conversation between customers and counters.
Features:
Easy access of the voice of the customer to the employee clearly without having to raise his voice, which helps the customer to keep privacy of what he says.
Easy to talk to the employee with the customer without having the employee to raise his voice, leading to depletion.
Possibility connecting the system with computer to record the conversation for documentation which improves the quality of service.
Mute employee voice from the customer.
Technical specifications:
High sensitivity unidirectional conceder microphone for customer "Slave unit".
High sensitivity directional conceder microphone for employee "main unit".
Automatic Gain control (AGC).
Two volumes for control level sound "main and slave unit".
Two LED indictors for sound direction.
Able to connect with external microphone.
Recorder software included.
Auto start recording when computer started.
Able to work as manual to recorder when employee presses Rec.
---
Talk through glass
TGT-R
intercom
window intercom
devices for banks
devices for embassies